Friday, 20 June 2014 15:25
'Export Helpdesk':online information about exporting to the European Union
---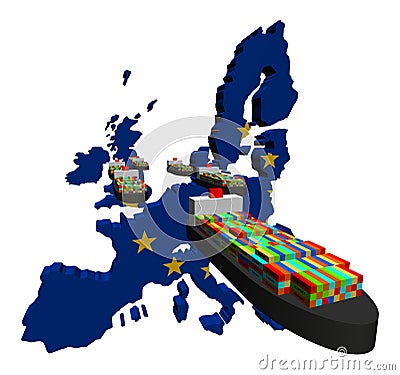 The 'Export Helpdesk' is a single entry point for online information about exporting to the European Union. Its aim is to provide a platform for companies from non-EU countries wanting to sell products on the EU market.

The system is built in a way which reflects in real time the EU's import conditions for any type of product, be it machinery, handbags, T-shirts, food or wines. It takes into account the legal requirements, trade agreements, rules of origin, tariffs and MS taxes. Rather than being a static database the system displays its information depending on the parameters you fill in. The website is available in English, French, Spanish and Portuguese.

When planning to export to the EU, businesses can check:

Which documents they need to produce to get access to the EU market (customs documents, import licenses, freight insurance papers) - the general import requirements?
Which EU legal requirements for human health, consumer safety, packaging, marketing and labelling apply to the product they intend to import - the specific import requirements?
Which import duties, tariffs and preferential and non-preferential tariff quotas apply to their products?
Which preferential arrangements the EU has with other countries including the rules of origin and how to proof the origin of a product?
The VAT rates and excise duties applying to their product in the EU Member States
Trade statistics and a special service section on how to find the correct product code

Export Helpdesk website: www.exporthelp.europa.eu

Video tutorial Export Helpdesk: http://exporthelp.europa.eu/thdapp/display.htm?page=re%2fre_Tutorial.html&docType=main&languageId=en
---
News categories
Members' area
Type your username and password, to access the members' only services

If you wish to receive constant updates from the enterprise europe network, register here.

If you have forgotten your password, request a new one.